Leagues
There will be no leagues taking place buring the games BETA phase. Please visit the forums for any news.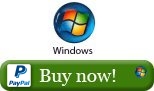 Reviews:


"Racing's premiere computer game!" - Read the full review "It's hard to find fault with Starters Orders 4 and Strategic Designs deserve racing fans' support for developing such an excellent game." From the monthly horse racing magazine Racing Ahead.


"Where Starters Orders scores over other racing games past and present is in the level of accuracy in the underlying game world." - From the UK's premiere daily racing newspaper the Racing Post.


SO4 iPad review at Pocket Lint. App of the day! "Both editions are superb, in-depth management simulations, the like of which rare on the casual gaming-heavy App Store."

"If the prospect of raising and racing a cavalcade of horses interests you then Starters Orders 4 wins the roses!" - Read the full review.


"A photo-finish at a big purse meet can get you screaming at your monitor every bit as much as watching the Grand National on TV! ".