Good young horses but no chance at the Triple Crown
I keep trying new breeding pairs from my transfer list, but I rarely get any 2 or 3 year old horses that can run more than a mile. Not really sure why this happens as I have been breeding milers with 1m2f-1m4f horses, and over 2-3 generations I only get sprinters out of those bloodlines.
Still can't complain - these are the latest two out of the stables: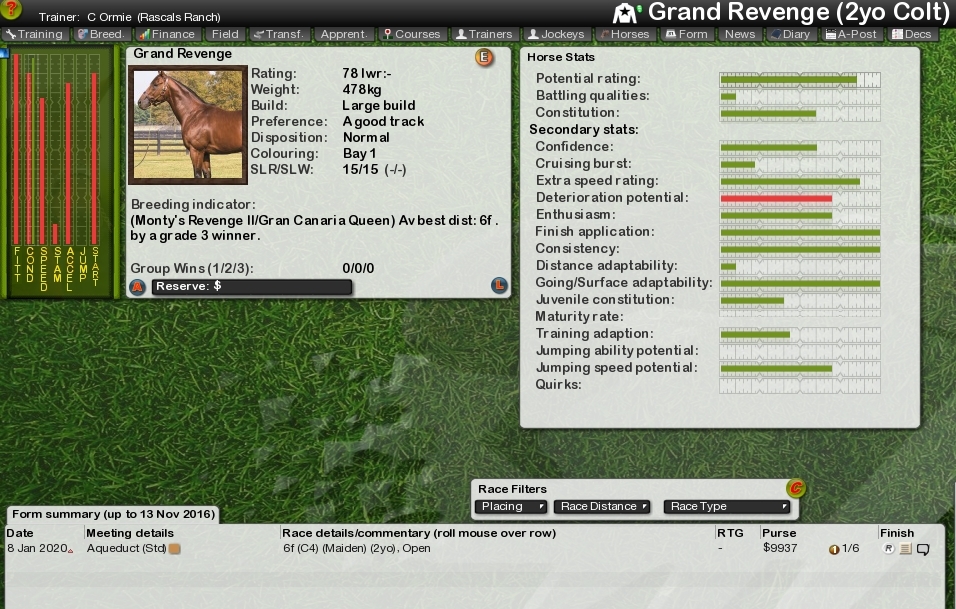 This one looks great, but normally these don't last past their fourth year as they decline quickly.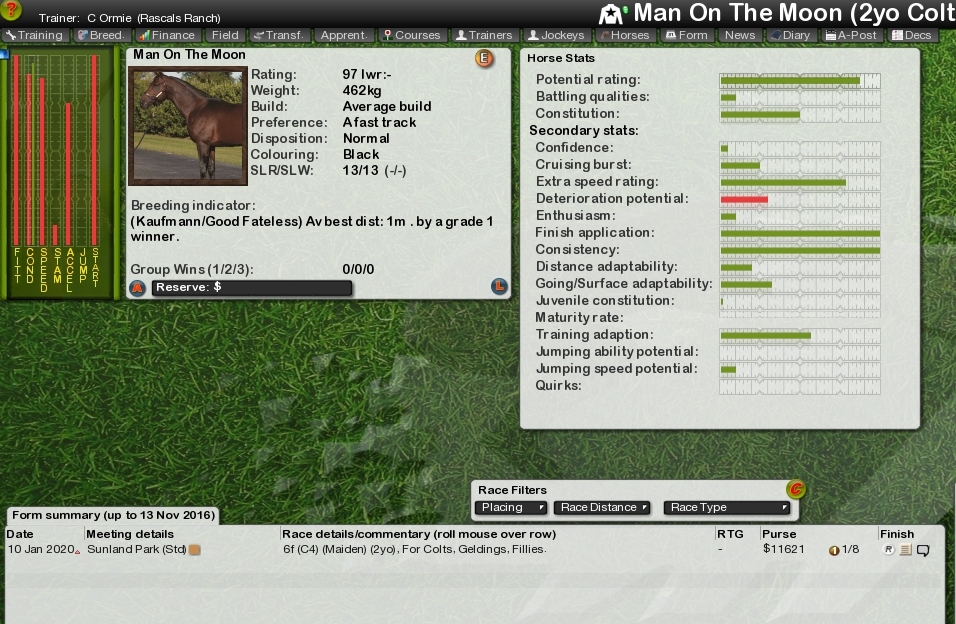 This one not so good, but usually breed potential truer for me so hopeful I can extend this bloodline.
I also have this one in the breeding barn for it's first stud season, and am looking forward to see what I can get out of him: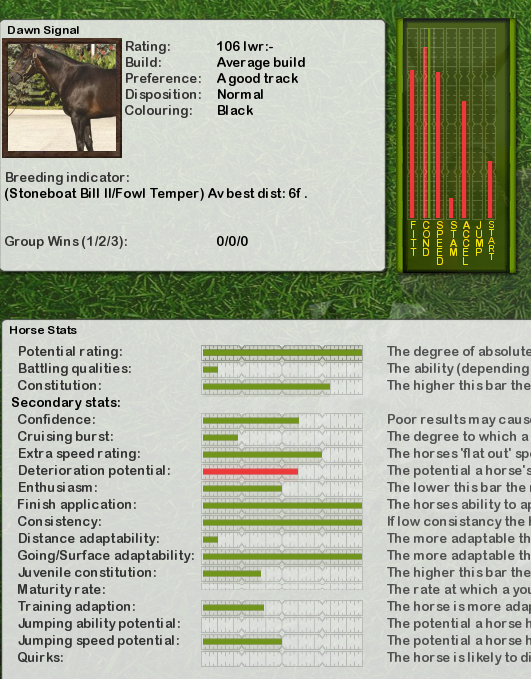 I'm only in a few generations for this batch, but anyone have any tips to get a bit more distance? I've bred with stayers of all ages, both genders, and all ratings/group-winners/anything but no joy. Is this due to playing StartIt US?