STARTERS ORDERS TOUCH OUT NOW!
Starters Orders Touch is the new mobile game released for Christmas 2023!
Starters Orders Touch includes most of the new simulation features of the upcoming desktop game Starters Orders 8 with a brand new GUI designed for mobile and a new 2D race sequence. The most detailed and in-depth release for mobile platforms ever!

You can buy Starters Orders Touch on iOS (other platforms coming soon) for phones or tablets by clicking here ›

Starters Orders Touch mobile is pay once play forever model. No in-app purchases are required to unlock content.

There is a Feature list and screenshots here ›


SOT mobile instruction PDF here ›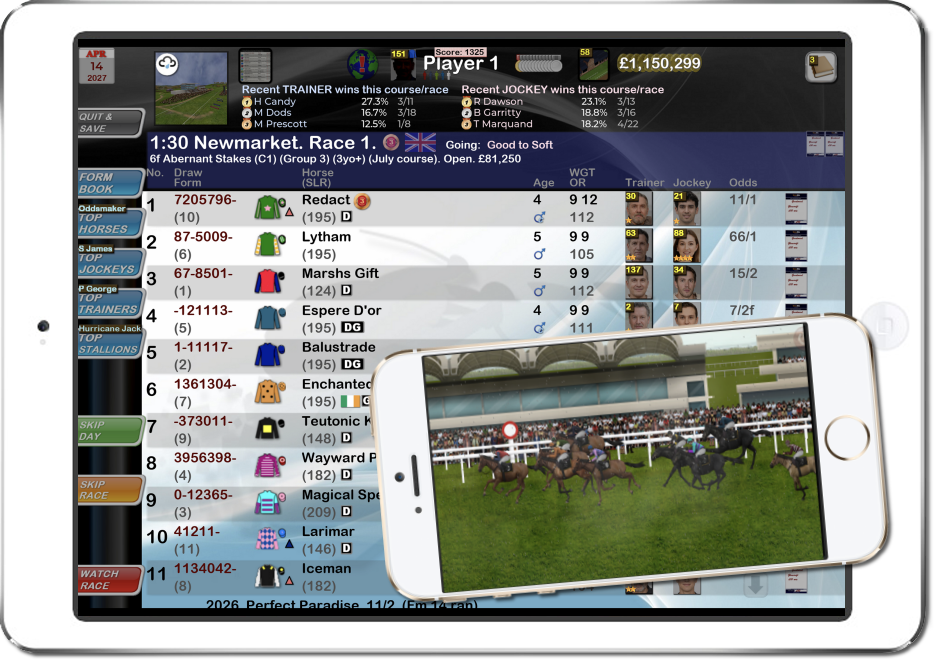 Like us on Facebook to keep up with the latest news!